Do you need a mobile site or a mobile app, and landing page, all of the above, or none of these?  It really depends upon your business, but most likely you need at least to make your website mobile ready.  Earlier, I shared how to check your website on mobile devices and how to make your WordPress website mobile friendly.  If you are using Google Analytics to track your website traffic, you can see how many of your existing visitors are using mobile devices.  At the very least, you need to make your website display well on mobile devices.
However, if you have some unique value in mind, such as customer loyalty rewards, or want to send push notifications (pop-ups on Smart Phones much like Text messages), then an app may be the thing you want to focus on.  Apps that are primarily functioning only as an app version of the website usually aren't worth the work or expense to launch.  However, if you think of an innovative feature to offer users that extends beyond what a mobile website can do, it just might work.  For example, Renegade Radio Nashville has a website to play their radio station live online.  They also have an app for Apple and Android, as the mobile site doesn't easily support live streaming music.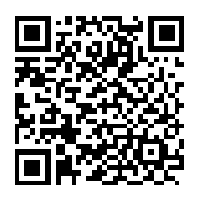 Mobile Landing Pages are a different creature than either a site or an app.  Landing pages are terms used in the marketing industry that are the place where after searching or clicking through on some link, a visitor lands on your site.  It has compelling information and a call to action (sign up for the newsletter, buy stuff, or other actions).  Mobile landing pages are pages designed to only be accessed from a mobile device, say from someone scanning a qr code.  They scan the pixelated box, it takes them to a mobile landing page, and they take action.
In review, mobile sites are versions your full site generally just able to resize itself automatically for many mobile browser formats. Mobile landing pages are only accessed from a mobile device with a call to action.  Mobile apps offer features that integrate with mobile devices that extend beyond what your website can do.
Related articles